Features
High Performance
0.45s cycle time improves total part throughput;
Outstanding acceleration and deceleration rates with smooth start and stop motion;
Low residual vibration due to unique high rigidity arm design;
Fast speed and precise movement with accuracy ±0.01mm.
Compact Design
Simple, reliable operation, with easy-to-use lead-through programming. It can be easily integrated into any production environment with such a small-space occupying.
Powerful Controller and intuitive Programming Software
Self-own robot controller and software make guarantee for all situation may meet at production site. And making automation fast and easy.
Vision System as further choice
The vision system can be added at top and JT 4 to monitor the production.
Increase productivity
SCARA can work 24 hours a day. Together with vision system, the yield rate will be highly improved.
Dimensions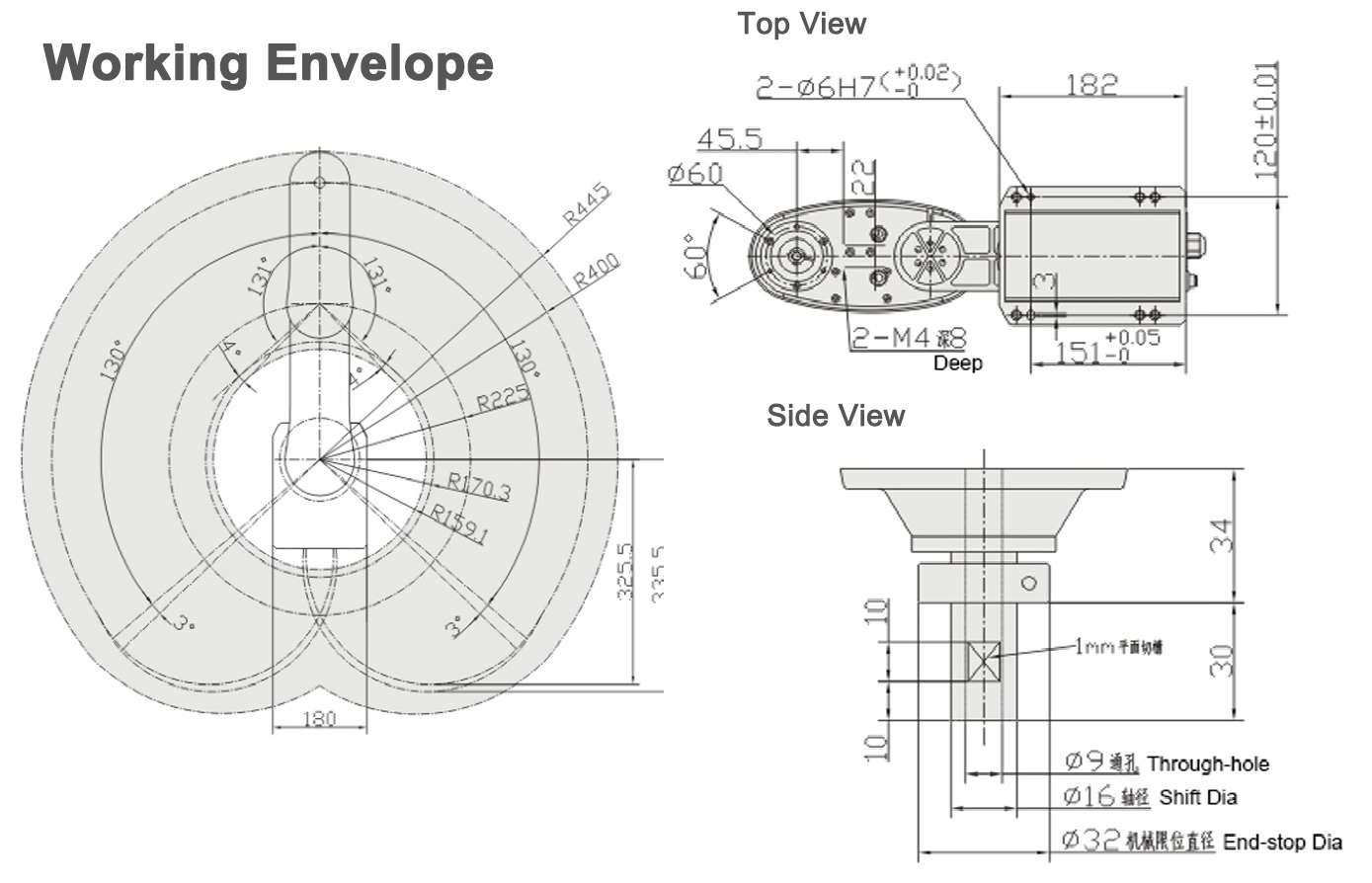 Specifications
Item
Parameter
Main Loop Power
Single Phase 220V AC, ± 10%
Communication Bus
EtherCAT
IO Interface
DI : 12 Optoisolator input

DO : 12 Optoisolator output

AI : 2 ; AO : 2

Cooling Method
Air Cooling
Power Supply
220V, Single Phase 50Hz
Weight
30KG
IP Grade
IP 20
Load
3kg (GRB410) ; 6kg (GRB430)